Choose our litigation attorneys for reliable and trustworthy legal services.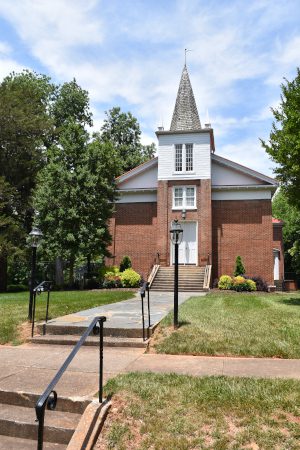 Litigation attorneys, also known as trial lawyers, specialize in representing clients who are involved in civil disputes. These experienced legal professionals have spent plenty of time in the courtroom, so they're well-equipped to defend their clients' best interests if their case ends up going to trial. If you're currently facing a legal issue or dispute, having the right team on your side can make a world of difference.
Our team of litigation attorneys here at Loftin & Loftin PA has been providing exceptional legal services for people throughout the Hillsborough, North Carolina area for decades. As a family-owned and operated law firm, we take the time to personally get to know each client so we can successfully advocate for their desired outcomes. We always prioritize communication, keeping you informed throughout the litigation process and letting you know your options every step of the way.
Furthermore, our litigation attorneys are experienced in a wide range of cases. We have helped our clients resolve contract disputes, personal injury claims, business disputes, insurance claims, and more. No matter what kind of legal situation you're in, you can rest easy knowing that our skilled team has the expertise and professional qualifications needed to handle your case.
Although our litigation attorneys are prepared to go to trial if necessary, they're also highly skilled negotiators. We strive to reach beneficial settlements outside of the courtroom to help our clients save time and money. If the litigation issue ends up going to court, you can count on our litigation attorneys to fiercely and effectively advocate for you. We'll thoroughly present your case and argue key legal points to support your best interests.
If you're in need of a helpful legal expert on your side, we encourage you to contact us today.